Hero Hesman is the first super hero comic of Vietnam, first published in 1993
Hesman Legend project is launched to celebrate the 30th anniversary of the series' publication, with the desire to revive the legendary work and connect the young generation with the cultural value.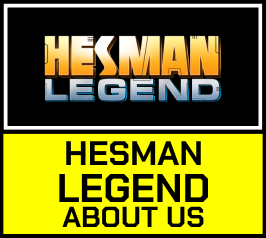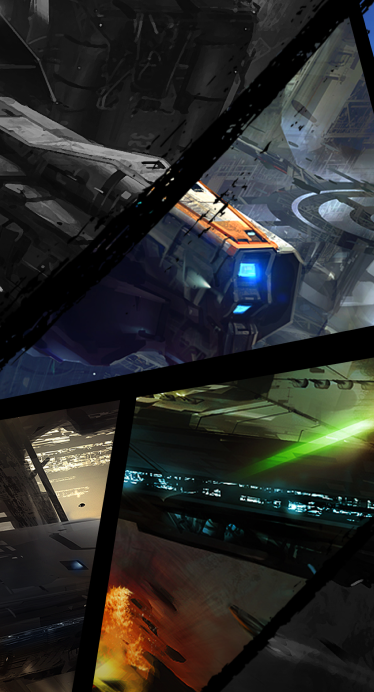 IN VIETNAM, INTRODUCING DOMESTIC ARTS
TO THE INTERNATIONAL COMMUNITY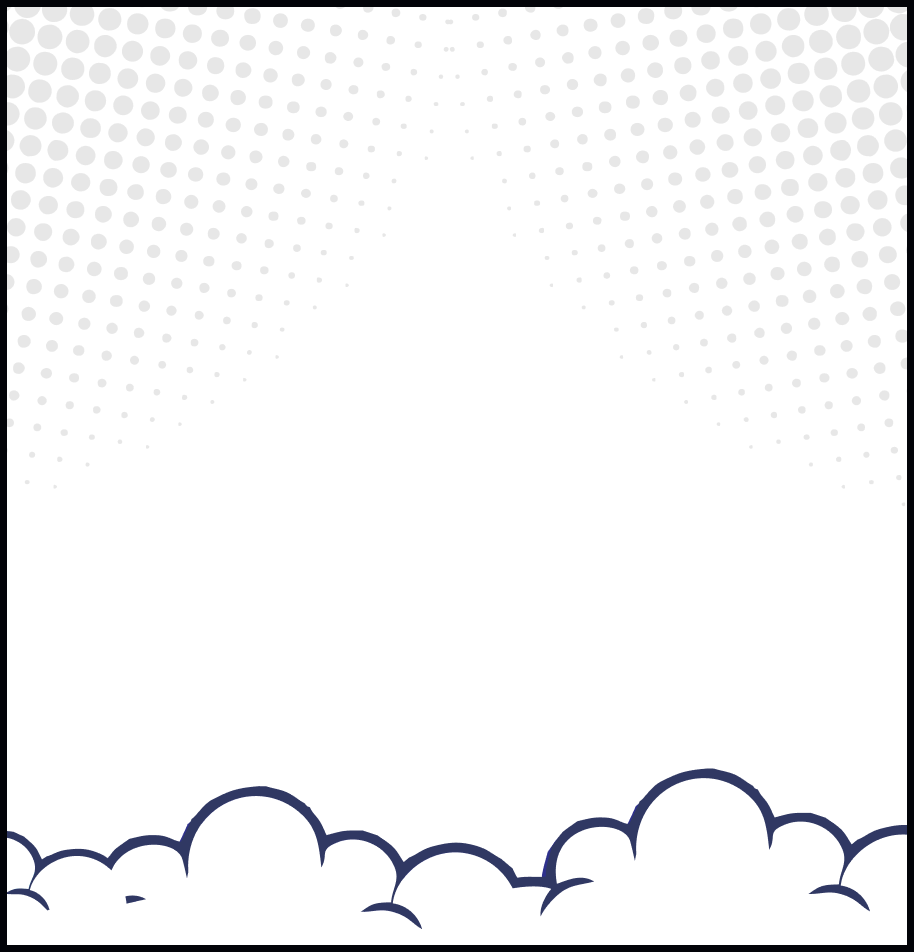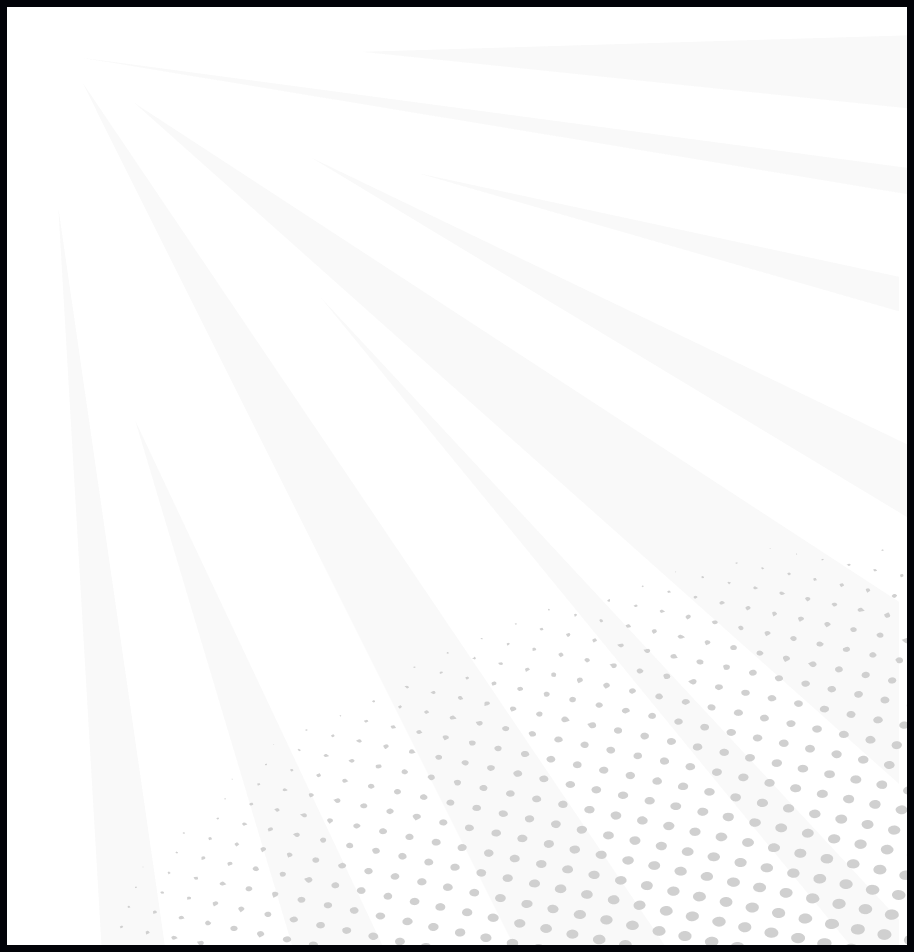 IN VIETNAM, INTRODUCING DOMESTIC ARTS
TO THE INTERNATIONAL COMMUNITY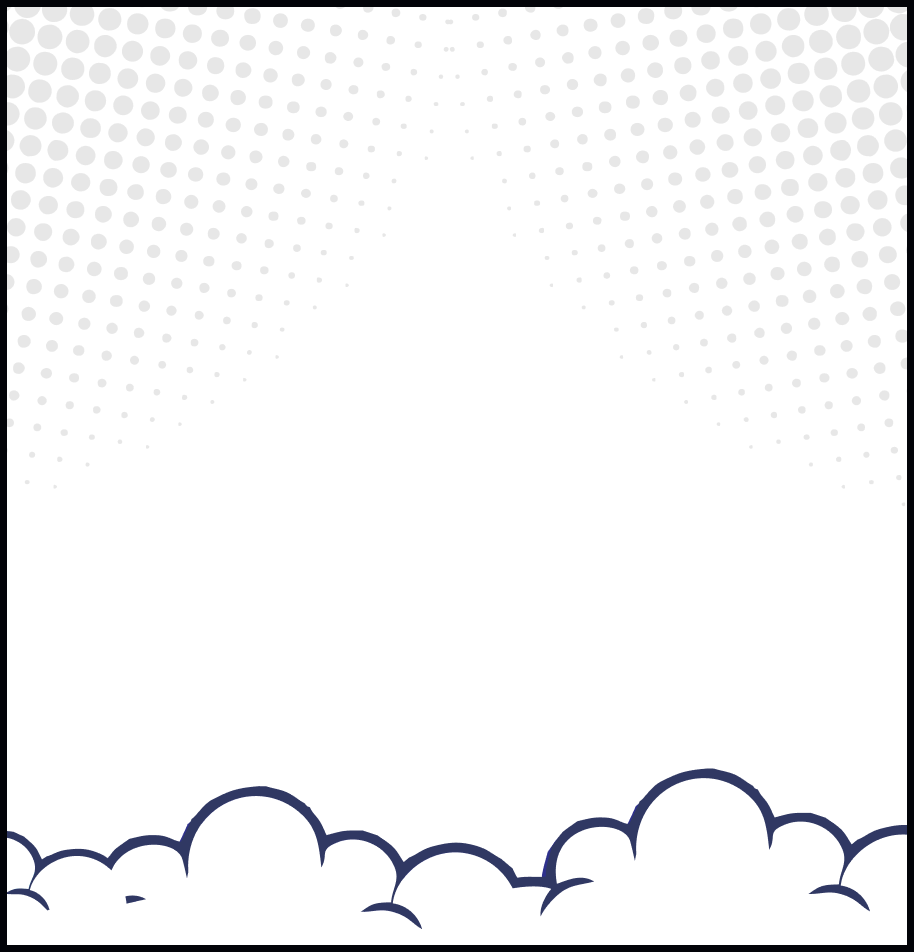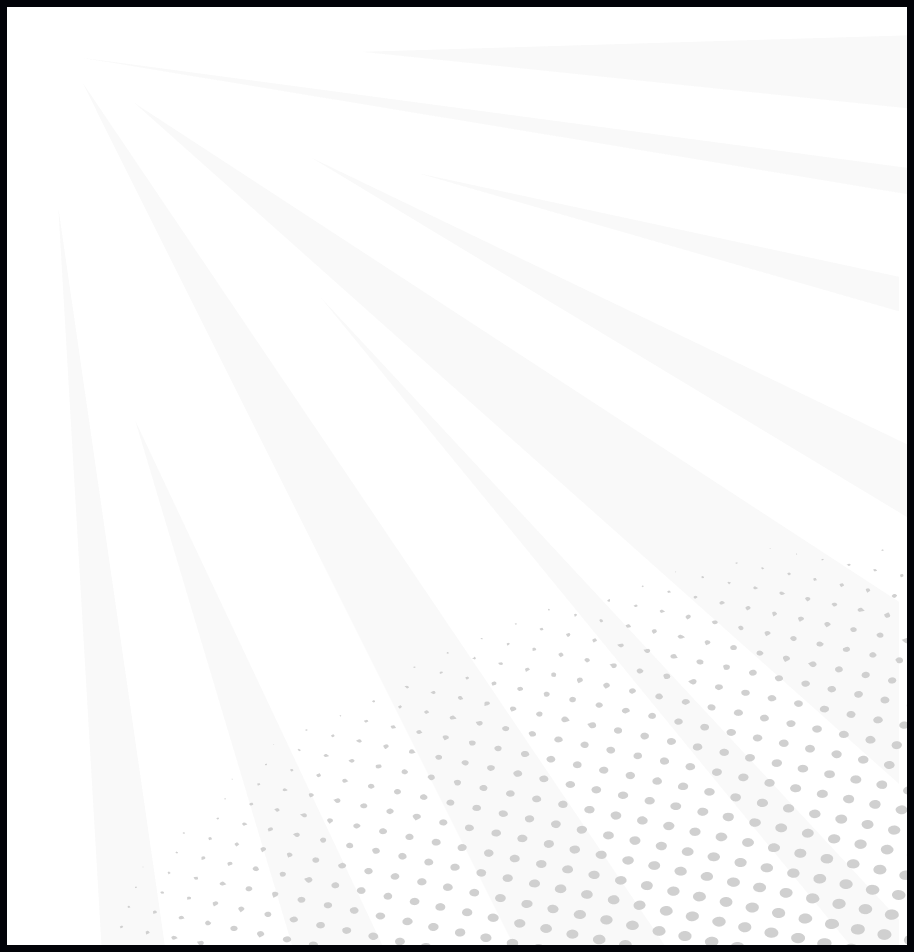 Born in 1956, artist Nguyen Hung Lan is one of the very few Vietnamese comic artists who has achieved great success in his career.
In addition to the series "Dũng sĩ Hesman"(Hero Hesman) that once stirred up the Vietnamese comic market, readers are also familiar with "Siêu nhân Việt Nam" (Vietnamese Superman), "Cô Tiên Xanh" (Green Fairy) and illustrations drawn by him such in "Samurai", One Thousand and One Nights, "Gương sáng tuổi xanh" (Role models of the youth), etc. From 1987 up to date, Hung Lan has published nearly 700 volumes of comics and drawings of all kinds.
Starting to produce games in 2013 with his first project, Ga Chien Mobile, achieving huge success, Quan and several colleagues have launched products such as Phong Van Mobile, Dai su huynh, and especially Tinh Vo Lam Mobile, inspired by Vo Lam Truyen Ky, with more than 5 years of exciting activities. He used to work at several famous corporations in Vietnam such as Viettel, Tinh Van, VC Corp, etc.
As a companion with CEO Dinh Anh Quan through many successful joint products such as Ga Chien Mobile, Tinh Vo Lam, etc., CTO Trinh Nam Phong has more than 8 years of experience in Java and mobile game programming at major software and technology companies such as FPT Software, Vat Gia (VNP Group). He is currently working as a Tech Manager at FPT Software.
With a passion for games from a young age, Dinh Quang Huy has worked for 8 years as a game designer at large companies such as VC Corp, Vat Gia, Tripsoft, producing numerous products that require complex systems, absolute balance and diverse content. He especially loves to experience and research famous games such as Diablo, Martial Arts, Dota, etc. to perfect his own products.
ecosystem
Hesman Shard token is issued under a fair-launch model without any seed or private round.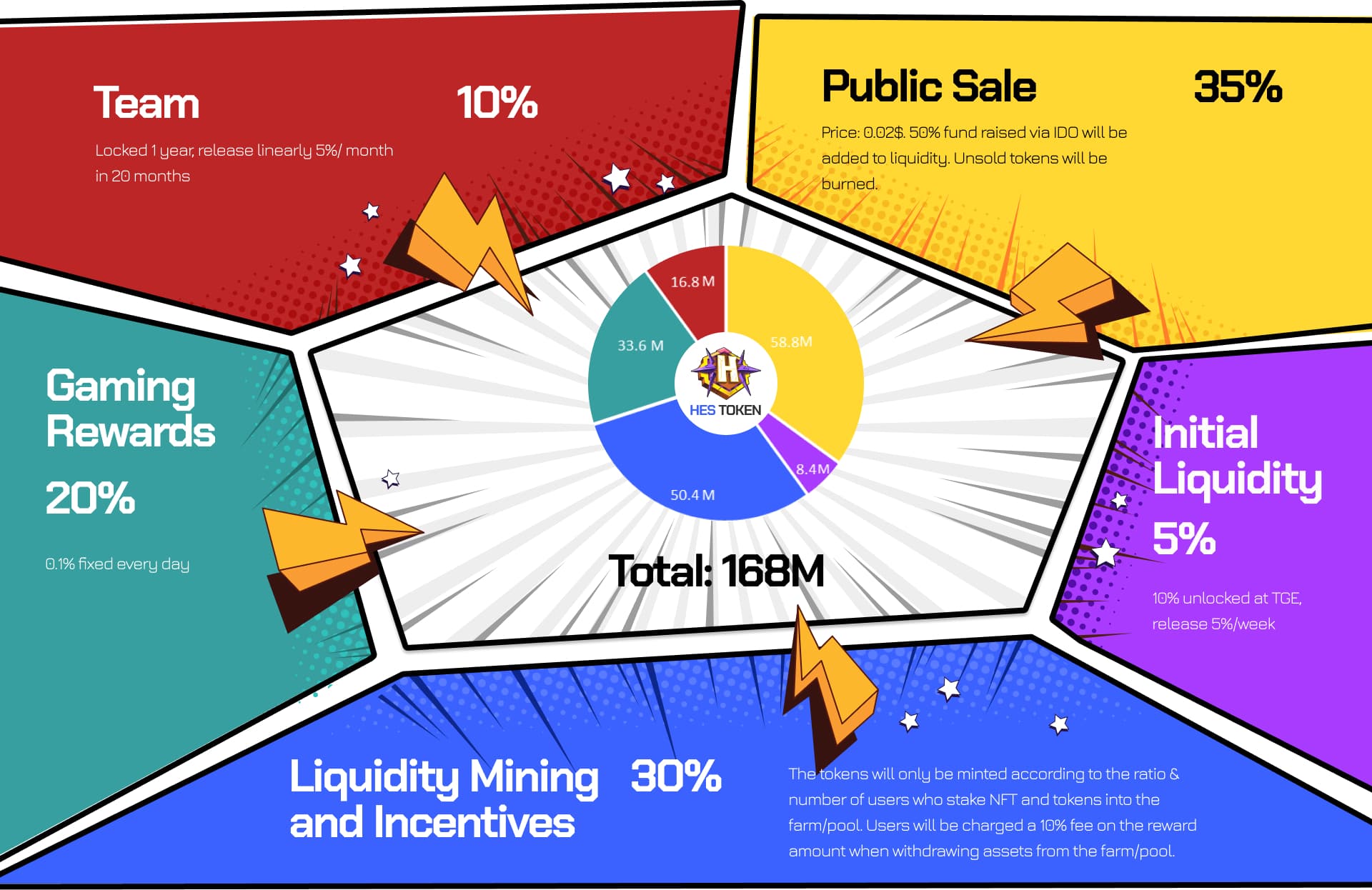 Locked 1 year, release linearly 5%/ month in 20 months
Price: 0.02$. 50% fund raised via IDO will be added to liquidity. Unsold tokens will be burned.
10% unlocked at TGE, release 5%/week
Liquidity Mining and Incentives
The tokens will only be minted according to the ratio & number of users who stake NFT and tokens into the farm/pool. Users will be charged a 10% fee on the reward amount when withdrawing assets from the farm/pool.
Road map
Official launch of the project and souvenir NFTs
Official launch of the project and souvenir NFTs
Official launch of the project and souvenir NFTs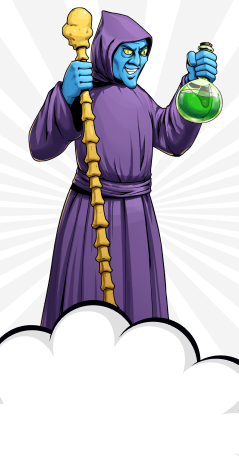 Hesman Legend game Beta test
Hesman Legend game Beta test
Hesman Legend game Beta test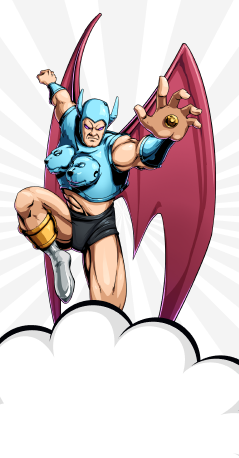 Hesman Legend game mainnet launch (story mode)
Hesman Legend game mainnet launch (story mode)
Hesman Legend game mainnet launch (story mode)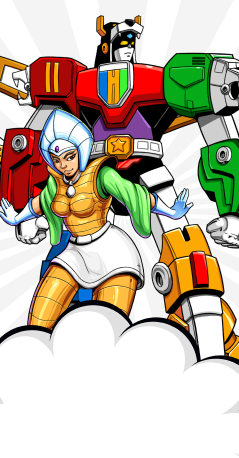 Partnering with local brands to release products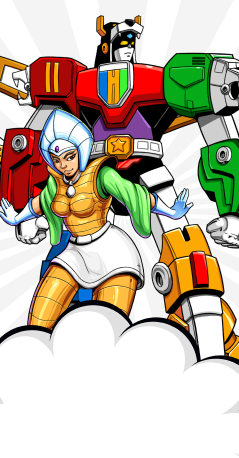 Partnering with local brands to release products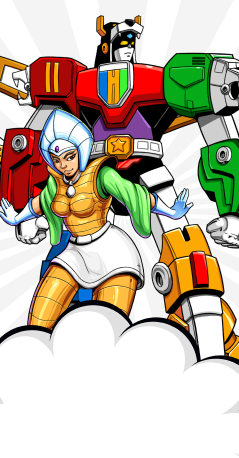 Partnering with local brands to release products